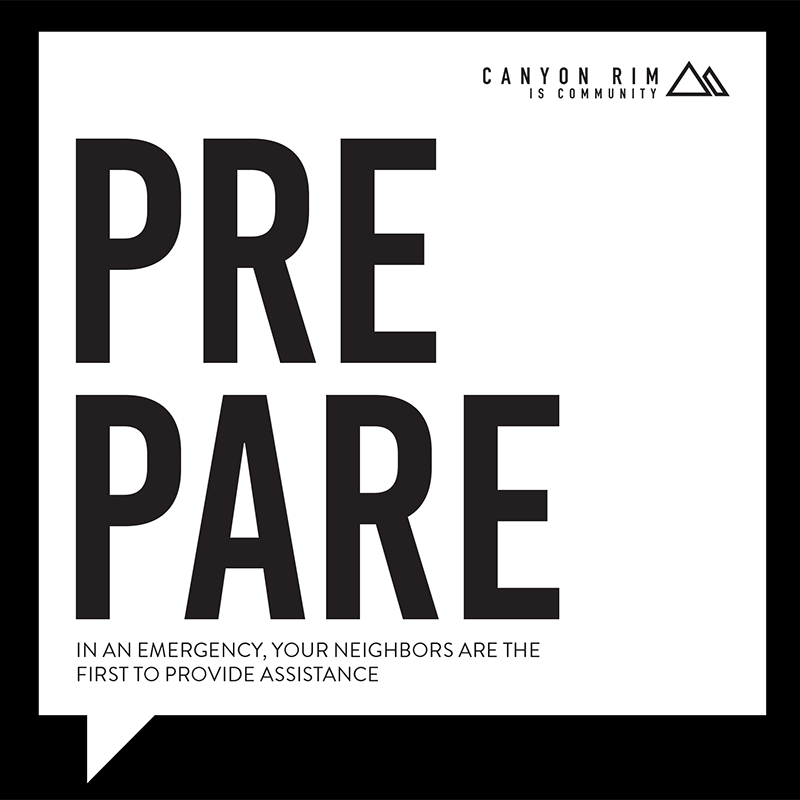 Summer Emergency Kits
Goal: 100 kits
Brought to you by

Service Project: Summer Emergency Kits
Assemble first aid items and easy-to-read first aid instructions for your typical summer hazards such as bee stings, tick bites, snake bites, burns etc. 
We'll have supplies on hand for you to assemble your own kit.
Bring a bag for your kit.
Donations Needed for Project
*All donations are tax deductible

About Canyon Rim is Community
Canyon Rim is Community provides events and service opportunities to Canyon Rim residents in an effort to build connections between local residents, businesses and non-profit organizations. Community emergency preparedness is one of the initiatives of Canyon  Rim is Community.