Fill the Emergency Cache Container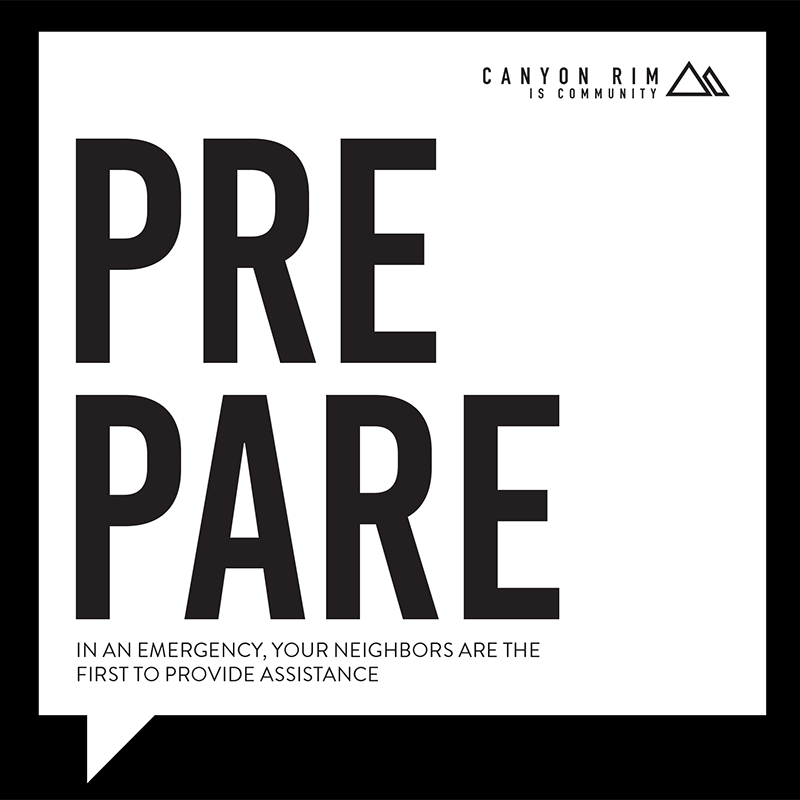 Fill the Emergency Cache
Goal: $2,000
Brought to you by

Service Project: Fill the Emergency Cache
There are two emergency cache containers located in the Canyon Rim area that are in need of supplies to use and distribute in the event of an emergency.
See the comlete list of items needed here
Donations Needed for Project
Shovels
Work Gloves
Types
Bandage Rolls
Heavy-duty Tarps
Toilet Paper
*All donations are tax deductible

About Canyon Rim is Community
Canyon Rim is Community provides events and service opportunities to Canyon Rim residents in an effort to build connections between local residents, businesses and non-profit organizations. Community emergency preparedness is one of the initiatives of Canyon Rim is Community.