Order a Flag for Your Yard This 4th of July
Displaying the American flag on federal holidays is a time-honored tradition and a great way to remember both our freedoms and those who have made incredible sacrifices to preserve it. However, between COVID and changes to the local scout troops, flag service has been on a bit of a hiatus.
That hiatus is coming to an end. Canyon Rim is Community is proud to introduce the return of flag service to certain parts of the Canyon Rim area. For only $40 per year, local youth (and anyone else so inclined) may receive a flag placed in their yard on the following federal holidays:
Fourth of July (July 4, 2023)
Labor Day (Sept. 4, 2023)
Veterans Day (Nov. 11, 2023)
Memorial Day (May 27, 2023)
Flags will be placed in your front yard in the morning and then taken down in the afternoon.
---
Available Service Area
Presently, the Canyon Rim is Community flag service is available from 3300 South (on the south) to Parley's Nature Preserve (on the north), east of Grace Street to I-215 (see map below). If you would like to request flag service in your area, please contact us, and we'll see what we can do to make arrangements for you to receive flag service.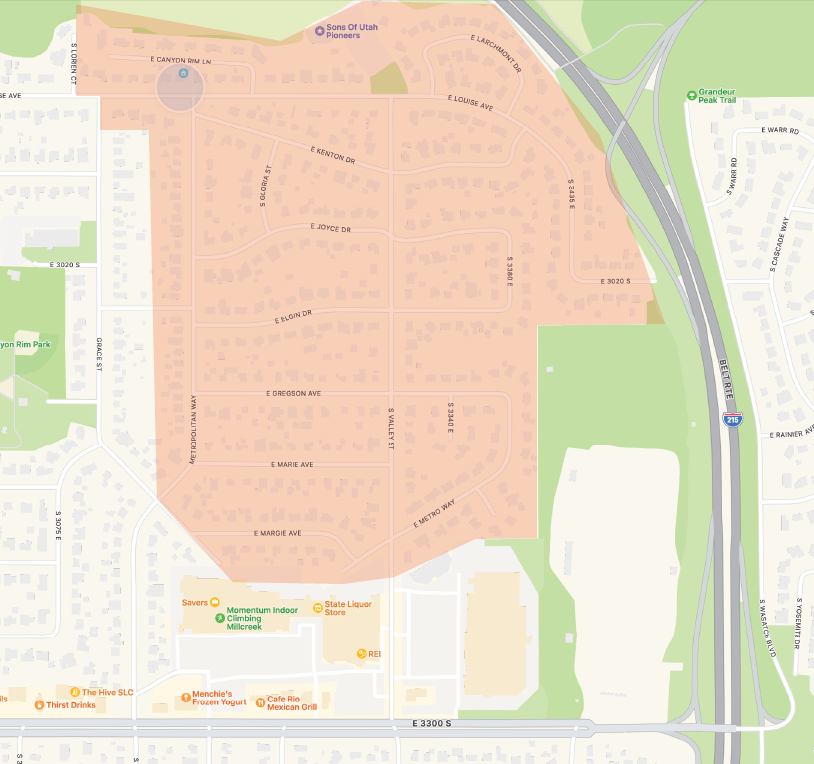 2023 Flag Service Area Indicated in Red