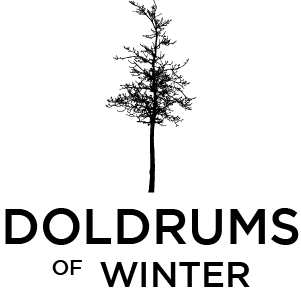 February 22, 2019
7-9 p.m.
3000 Grace Street*
*Held in a church cultural hall, but not a religious service or function.
What is the Doldrums of Winter?
With little to anticipate until spring, the Doldrums of Winter is the neighborhood party (that is not a "neighborhood party") that gives you something to look forward to. By mixing up your usual get together with a bit of quirky fun, the Doldrums of Winter is unlike any event you've ever attended. With a family-friendly slant, the spotlight shines on the dumb and silly things you never knew your neighbors and friends can do.
Bring your family, obscure talent and something delicous to share. Prizes will be awarded for the best casserole and the most obscure talent.
What does one do at the Doldrums of Winter?
The Doldrums of Winter features:
Obscure Talents (family friendly of course)
Casserole Cookoff/Potluck
Maypole (hope for spring)
Bounce House
With voting for the most obscure of talents and the best casserole, you could leave a winner. With a bounce house and a maypole to boot, the Doldrums of Winter has something for everyone in the family.
Real vs. Obscure Talents
True talent is truly awe inspiring. However, this is not a party about true talent. Instead, the Doldrums of Winter celebrates the weird, quirky and obscure. So bring something nice and obscure (and family friendly of course). As prizes will be awarded for various obscure categories, you could win something totally lame 🙂

Real Talents
Music
Artisanry
Elocution
Dance
Save your real talents for your next family reunion.

Obscure Talents
World-record shoe lace tying
Wiggling ears
Smelling your own breath
Speaking in gurgle
Now this is what we want to see!
Register Your Obscure Talent
Everyone has an obscure talent. We're not talking about artisanry or musicality. Instead, we want to see that quirky thing you do that no one else can do. Register your obscure talent in advance.
Obscure Talent Registration
[gravityform id="5″ title="false" description="false"]