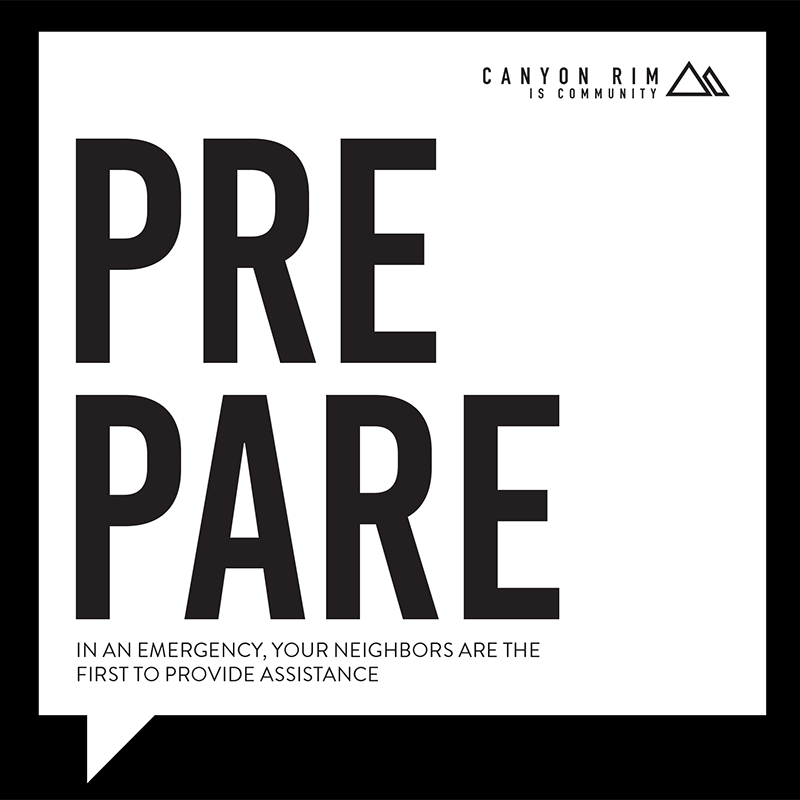 72-Hour Emergency Kits
Goal: 100 kits
Brought to you by

Service Project: 72-hour Kits
Many Canyon Rim residents are ill prepared for a natural disaster or other emergency. Start a 72-hour kit for yourself and your neighbors.
Drop off donations at 2982 E. 3135 South in advance or at Canyon Rim Park on July 16.
Kits distributed on a first-come, first-serve basis.
Bring a bag for your kit.
Donations Needed for Project
Cash* ($2,500 goal)
Reflective Blankets
Waterbottles
Matches
Bandanas
Hand/Foot Warmer
Travel-size Toiletries
Hand Sanitizer
Toothbrush/Toothpaste
Small Flashlight
*All donations are tax deductible

About Canyon Rim is Community
Canyon Rim is Community provides events and service opportunities to Canyon Rim residents in an effort to build connections between local residents, businesses and non-profit organizations.